Emissions monitoring, combustion, biogas and process gas analyzers
---
Protect the environment with savings
Fuji Electric France offers a wide range of gas analyzers to optimize your combustion process.
Control your process
Fuji Electric gas analysers allow accurate and continuous measurement of gas in your process :
Carbone monoxide (CO)
Carbone dioxide (CO2)
Nitrogen oxides (NOx)
Nitrous oxide (N2O)
Sulphur dioxide (SO2)
Oxygen (O2)
Hydrogen chloride (HCl)
Ammonia (NH3)
Methane (CH4)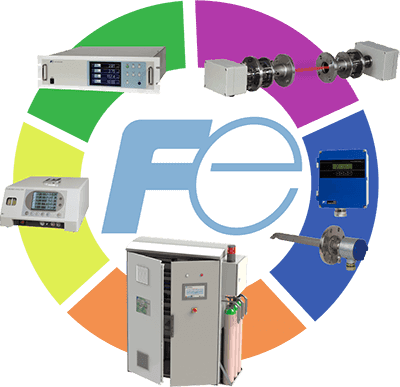 Comply with European standards monitoring atmospheric emissions
Fuji Electric France offers a wide range of QAL1-certified Continuous Emissions Monitoring Systems (CEMS) for the continuous measurement of regulated air pollutants (nitrogen oxides, sulfur dioxide, carbon monoxide, carbon dioxide, ammonia and hydrogen chloride).
Easy data acquisition, handling and emissions reporting
The Fuji Electric CEM System v6 software suite is designed to collect, analyze the measurements and generate emission reports.
The Fuji Ace Data QAL3 software allows the operation of statistical control charts, necessary for the application of the QAL3 procedure.